Massage Therapy
Louisiana Ceu Massage Classes
General Classes
Miscellaneous
Herbs for Women's Health: From Teen to Elder Years
June 30 - July 1, 2018
Phyllis Light is returning to Regeneration Springs on June 30th - July 1st to present her workshop on Herbs for Women's Health: From Teen to Elder Years
Just as we have the changing of seasons, we have the changing phases of life. Puberty, Fertility, Pregnancy, Menopause, Crone/Grandmother years...and those crazy places in between! For those of you not familiar with Phyllis D. Light, she is a 4th generation herbalist who recently wrote a book on Southern Folk Medicine (https://www.penguinrandomhouse.com/books/555841/southern-folk-medicine-by-phyllis-d-light/9781623171568/) that describes the history, folklore, assessment methods, and remedies of Southern and Appalachian Folk Medicine—the only system of folk medicine, other than Native American, that developed in the United States.

Phyllis D. Light will be sharing her passion for empowering women to learn and understand our bodies and cycles and share the wisdom of powerful herbal allies that can help alleviate the most common women's health conditions. This information used to be freely shared among women, and Phyllis wishes to continue this tradition so that we, and our families, aren't so bewildered by the changes we go through, enabling us to understand our bodies and our ability to normalize the common health issues women cycle throughout our lifespan.
What's the best approach for recurring urinary tract infections? Is there help for ovarian cysts or fibroids? Hot flashes? Endometriosis? Recurring yeast infections? Bacterial vaginosis? Vaginal dryness? Uterine or bladder prolapse? How can fertility be improved? How to have a healthy pregnancy?

Phyllis will discuss all these topics and more. Not only that, we will bond as women – through dance, singing, and learning the rhythm of our bodies so we can become healthy and whole – confident that the energy we will embody will spill to our families, friends and community.

It will be summer, and this workshop will be held in the intimate space of Regeneration Springs, so we will also have the loving embrace of nature to support us and the opportunity to dip in the spring. Join us for a fun and informative workshop learning about women's health and herbal medicine from renowned teacher, author, and herbalist, Phyllis D. Light. Hopefully, you will come away from the workshop feeling more self-empowered in supporting your own health needs.
Saturday June 30th, 10 – 5 and Sunday July 1st , 10-4. Cost $240 Bring a lunch! For teens through crones. Space is limited.

To reserve your spot, send $100 check or money order to Donna Caire, 23198 Brook Forest Road, Abita Springs, LA 70420. Phyllis accepts paypal if this works better for you. You can find her on paypal at phyllisdlight@hotmail.com and select Send to Friends and Family. You can also contact Phyllis at this email address if you have any questions. But definitely let me know if you do it that way so I can keep an eye on class size.
Phyllis D. Light April 22-25, 2016
Saturday and Sundy Workshops with Special Friday Night Dance of the Elements with the Drumbeats provided by the Women's Center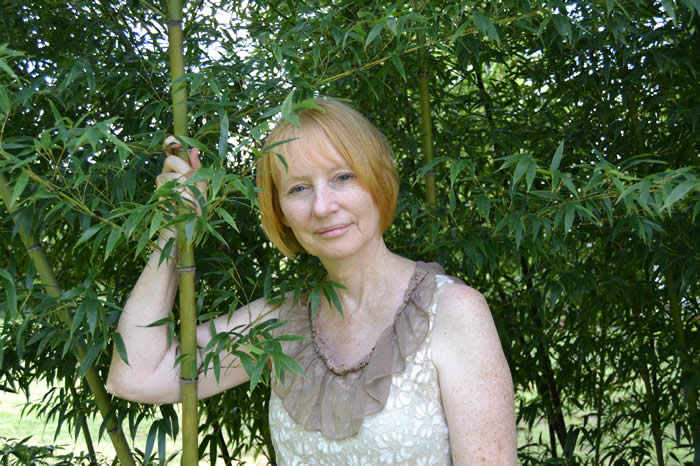 April 22, 2016 Friday Night Dance And Express your element 6-8 PM Friday Night Women Only $30 or pay as you can
april 23-24, 2016 Saturday and Sunday Workshops 10 am - 5 pm Men and Women welcome
Saturday, April 23: Discover Your Southern Blood Type
Learn your constitution and what herbs and foods influence your constitutional health..
Sunday, April 24: Everything Herbal:
Herbs for common complaints, plant walk, tastings. Learn the powers of single local herbs.
$90 for single day, $175 for both
With optional delicious vegetarian lunches provided by Nanette Shoenewe additional $10 each day
email or call Regeneration Springs
www.regenerationsprings@gmail.com or 985-893-4456 for more information
Seating limited to 40
Phyllis D. Light, traditionally trained by her paternal grandmother, Rosie Light, a Creek/Cherokee Native American midwife in the deep woods of Alabama, will share the rich and fascinating history of Traditional Southern and Appalachian Folk Medicine, developed specifically for the southern region by the Irish, Indian, and Scottish mix of people. These traditions whose origins and development from diverse European folk traditions, Greek medicine, and Native American plant use, remained intact due to the isolation of the people in the Appalachian foot hills. Itis the most widely acknowledged regional folk medicine in the United States and the only system, other than Native American medicine, to develop on this continent.
Phyllis continued her studies with her father and other Appalachian elders, such as Tommie Bass, as well as studies in conventional Western bio-medicine. She holds a Master's of Health Studies degree from the University of Alabama.
Phyllis is Director of the Appalachian Center for Natural Health, offering herbal and natural health classes in north Alabama as well as an online program. She is a professional member of the American Herbalist Guild and a licensed massage therapist. Phyllis travels and teaches classes in integrative medicine and herbalism at universities, hospitals, and symposia across the country. She is currently secretary of the American Herbalist Guild, president of the American Naturopathic Certification Board, and board member of Old Spirits, New Lives, a non-profit organization dedicated to preserving Indigenous knowledge.
Above all, Phyllis devotes herself to building a bridge between traditional knowledge and modern-day science; to help hold sacred the traditional herbal and healing knowledge that has been handed down from generation to generation while embracing the relevant scientific knowledge of today.
Phyllis Light is a 4th generation Traditional Southern Appalachian Folk Herbalist and Healer, practitioner and educator. Phyllis has studied and worked with herbs, foods and other healing techniques for over 30 years. She operates the Appalachian Center for Natural Health, an herbal studies school in Arab, Alabama. www.phyllisdlight.com.
Traditional Southern and Appalachian Folk Medicine is the most widely acknowledged regional folk medicine in the United States and the only system, other than Native American medicine, to develop on this continent. Join Phyllis as she shares the rich and fascinating history of our folk medicine, its origins and development from diverse European folk traditions, Greek medicine, and Native American plant use. She will weave stories from her traditional herbal training into the weekend, what it was like growing up in the woods and cotton fields of Alabama, and what it was like to depend upon the wild plants for good health and as a livelihood. Phyllis will share the historical beginnings that has created this unique system of folk medicine, a system developed and used by the poor whites and blacks.
Phyllis has been to Abita Springs for the past 2 years. Her prior engagements included: Southern and Appalachian Folk Medicine: An American System and Principles and Practices of Southern and Appalachian Folk Medicine on February 28-March 1, 2015. In September of 2014, Phyllis conducted two workshops on the thyroid/adrenal connection and The Chemicals between us: Neurotransmitters. Join us in an educational and fun-filled weekend. Welcome back Phyllis!
Saturday, September 27, 2014, 10 AM - 5 PM
Thyroid/Adrenal Connection, 10 am - noon
Adrenal fatigue and hypothyroidism. How do you tell the difference? About 70% of people taking thyroid replacement medicines continue to complain of symptoms. Those who were diagnosed as hypothyroid after a traumatic and stressful event such as pregnancy, accident, infection or an emotional trauma may also have adrenal fatigue. It is not unusual to have presenting symptoms of both low adrenal and low thyroid functions at the same time.
In this class, Phyllis will discuss the difference and similarities between hypothyroidism and adrenal fatigue and how symptoms of each may mimic the other. She will also discuss how the functioning of one gland influences the functioning of the other and the effect of each gland on other glands in the endocrine system. This class also includes a discussion of adaptogens and their role in returning the body to health.
The Chemicals Between Us: Neurotransmitter, 1:30 - 5:00
Meet the chemicals that make you happy: dopamine, endorphins, oxytocin, and serotonin. These are the chemicals between us, the ones that help us be happy, interact with our community, and bond with our loved ones. She will talk about what stimulates the production of each and how we can make more. She'll also talk about how the brain wires itself and how to build new happy circuits.
Each neurotransmitter is made in certain situations from certain nutrients. This class will focus on foods and nutrients that support the healthy production and functioning of these chemicals. And these chemicals can also be encouraged to be released in certain situations, so she'll talk about lifestyle influences on each. She will also discuss herbs that influence either production or uptake of them including St. John's wort, American ginseng, gotu kola, black cohosh, wood betony, skullcap and passionflower.
Sunday, September 28, 2014, 10 AM - 5 PM

The Spirituality of Story 10 am - 5 pm

Each of us has a story. Actually, we all have many stories, and these are the stories that have shaped who we are and how we live our lives. And when we pass this earth, what we leave behind is our story. Most of these stories develop from events in our lives, some good and some traumatic. These stories create our personal identity. Some stories develop about us or around us. These stories create our personal myth. Regardless, all these stories influence how we see ourselves, how we view our world and how we find our place in it, and they also influence how others see us. And these stories, these very important stories, influence our health, wealth and happiness.

Join Phyllis for a day of discovering your healing stories, the stories that make you who and what you are. This is an interactive class of deep spiritual awareness. Our stories form the foundation of our personal belief systems that directly affect our health, wealth, and happiness. By understanding our stories, we can change them; they are still being written and the ending is mutable. No part of our story is written until it happens.